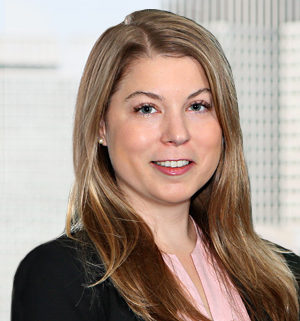 Gina M. Puls
Associate
Demeo LLP
Gina M. Puls is an associate with Demeo LLP. She previously served as a Law Clerk to the Justices of the Superior Court of Massachusetts. She focuses her practice on civil litigation and white collar criminal defense.
Ms. Puls earned a B.A. in political science from the University of Vermont in 2011. In 2016, she earned a J.D. with honors from Boston College Law School, where she was the Managing Editor of the Boston College Journal of Law & Social Justice. While earning her juris doctorate, she served internships with both the Massachusetts Office of the Attorney General and the Suffolk County District Attorney's Office. She also interned at Donaghue Barrett & Singal as a litigation law clerk and with the Boston College Legal Assistance Bureau.
She is admitted to practice in Massachusetts and U.S. District Court for the District of Massachusetts.